Special Point:
► non contact processing, no stress, no noise, no pollution to the environment, is a green processing method.
► the laser energy density is high, the thermal action area is small, the workpiece is not easy to deform, and there is little or no subsequent processing.
► spot welding, overlap welding, butt welding and continuous welding can be easily realized.
► the laser beam has good quality and high conversion efficiency, so it has fast welding speed, high aspect ratio and high strength.
► good weld quality, smooth and beautiful appearance.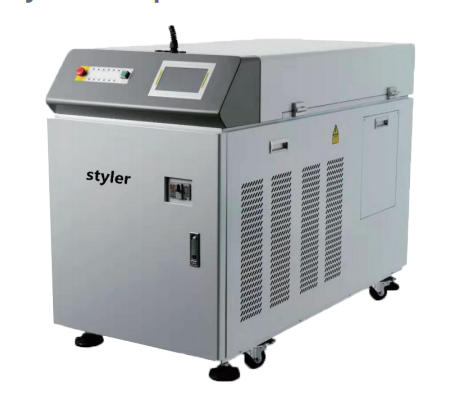 ► the welding spot is free of pollution, and the strength and toughness of the weld are at least equal to or stronger than the base metal.
► optical fiber transmission is adopted to realize remote welding, which is convenient to cooperate with automatic welding workbench, manipulator, assembly line and other equipment. After optical fiber transmission, the spot is more uniform and the solder joint is more beautiful.
► select specific optical fiber to realize the welding of small welding spots.
► it supports time splitting and energy splitting or the combined structure of these two splitting modes (which can be customized by customers). Multiple optical fiber output, up to 4 optical fibers are output and processed at the same time, which greatly saves cost, improves welding efficiency and reduces equipment floor space.
► the excellent optical splitting system minimizes the energy loss and ensures that the laser energy of each optical fiber is almost the same.
► a variety of detection and protection measures are adopted to greatly avoid the faults that may be caused by various external factors or human misoperation, so that the equipment can operate more stably for a long time.
► touch screen input and friendly man-machine interface make setting and operation easier. The operating system is easy to learn and operate.
► a variety of input and output signals are very easy to realize the automatic production and assembly line production of this machine.
► the communication function can monitor all data of the laser.