Laser welding technology is a technology that uses laser beam as energy to impact on the welded joint to achieve the purpose of welding. It is a new welding method. It has the characteristics of good welding performance and small deformation. It is widely used in processing and welding on a variety of metals. So, Laser welding machine Can I weld sheet iron?
With China's industrial development, iron sheet is more and more widely used in the industrial field, and welding, as a connection mode of iron sheet, has a high requirement for technical control. Due to the characteristics of thin sheet iron, high melting point, low and easy to weld through, the traditional welding method is prone to weld through and too many defective products when welding sheet iron.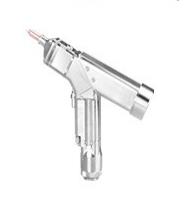 Handheld optical fiber laser welding machinePerformance characteristics:
1. The machine adopts domestic well-known fiber laser brand, with continuous light output, high electro-optic conversion efficiency and long laser life.
2. Maintenance: maintenance free, adjustment free, low energy consumption and no consumables. Long term use can save users a lot of processing costs. Traditional soldering, argon arc welding and other methods require a lot of consumables energy consumption for soldering tin, iron wire, salt and acid.
3. Volume: small size, compact structure, built-in water cooling, flexible and convenient handheld welding, which can realize outdoor welding.
4. The operation is simple and easy to learn, and both students and skilled hands can operate on the computer. Under the current situation that it is difficult to recruit skilled workers and the wage cost has doubled, choose handheldFiber laser welding machineIt can be easily solved for you.
5. High work efficiency. The traditional identification welding adopts solder, argon arc welding and other methods, which is low efficiency and easy to fatigue. The handheld optical fiber laser welding machine breaks through the traditional practice and is 10-15 times faster than the ordinary welding word.
6. Hand held welding head: it can realize welding at any angle for workpieces with various complex welds and large workpieces with irregular shapes.
The laser welding machine is mainly used for the welding of iron cabinet, metal advertising words and iron words. It can realize spot welding, butt welding, overlap welding and seal welding. The non-contact laser welding method will not damage the object surface. The laser welding machine has high working efficiency, convenient and fast installation and simple operation.