Hand held laser welding machine Compared with traditionalLaser welding equipment It can overcome the limitations of the workbench, easy to use, flexible and convenient. At this time, some friends are going to ask, right Laser welding machine Can you weld titanium plates?
The depth of laser welding is related to the properties of materials, including the thickness of materials. It is certainly impossible to choose the same parameters for welding carbon steel and titanium materials.
The problem of how thick the laser welding machine can weld mainly focuses on steel plates with different thicknesses of 1mm, 2mm, 3mm, 4mm and 5mm and welding machines with different powers of 300W, 600W and 1000W.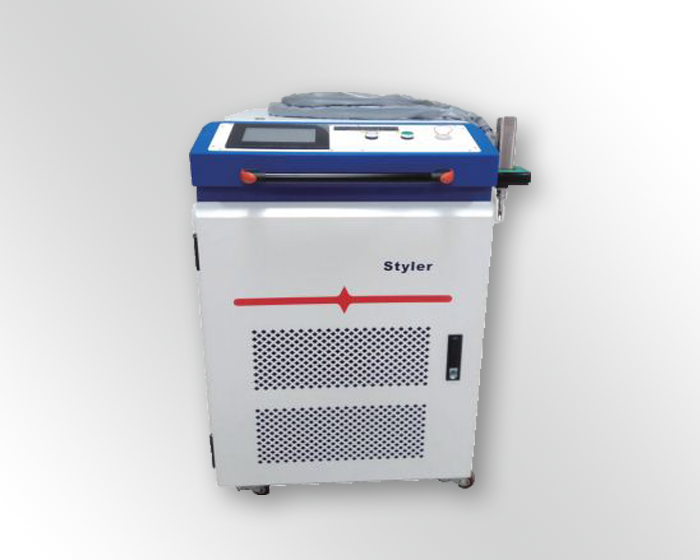 The welding effect with thickness within 3mm is better.
2. 300W laser welding machine
The stack welding thickness shall not exceed 1.5mm. Of course, sometimes the parameters set for slightly thicker points can also be welded, and the penetration strength and thermal deformation are generally unacceptable.
3. 600W laser welder
It can meet the requirements of kitchen and bathroom, household appliances and high-speed stainless steel laser welding with a material thickness of less than 1.5mm and a penetration depth of less than 1mm.
4. 1000W laser welder
2mm thick stainless steel plate shall be fully welded, and the thinner the weld, the better. It is recommended to use 1000W fiber laser for welding, and the speed can reach more than 1m / min. 500W can also be used, but the speed is slow.
The handheld laser welding machine adopts the integrated modular design, which makes the equipment operation simple. After simple training, the operators can master the use and maintenance knowledge and skills of all equipment, reduce the requirements of welders, and save the labor cost of the enterprise to a certain extent.
Dongguan chuangde Technology Co., Ltd. is a high-tech enterprise specializing in laser welding, resistance welding, cutting, marking, micro processing equipment R & D, production and sales technology innovation. It is also the only high-tech enterprise with professional laser welding and resistance welding in China. The company has a unique understanding and innovation in the field of resistance welding laser application. Through continuous technical research and development, the welding process has reached the advanced level of international peers, and the high and stable welding quality has reached the international leading level. The equipment products are exported to more than ten countries in Southeast Asia, Europe and America.