Laser welding equipment It is a machine that will be used in laser material processing. Using it for welding can achieve fast welding speed, flat and beautiful welds. What are the components of laser welding equipment?
1: Laser welding host
Laser welding host mainly produces laser beam for welding, which is composed of power supply, laser generator, optical path part, control system and so on.
2: Cooling system
The cooling system provides cooling function for the laser generator, which is generally equipped with 1-5 HP water circulating chiller.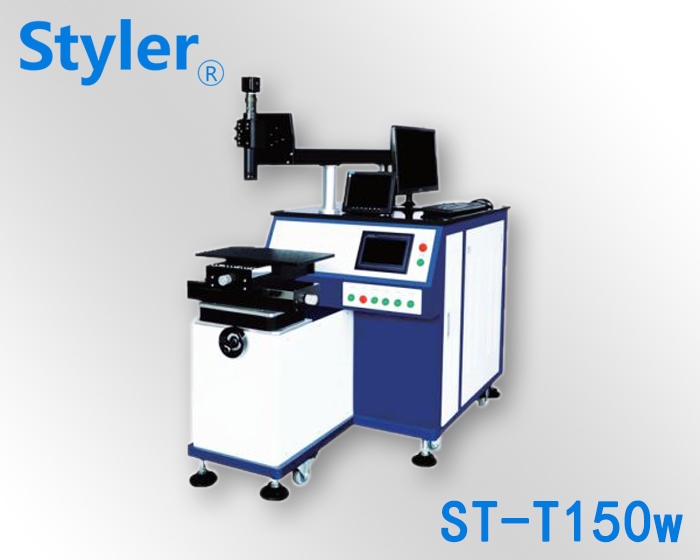 3: Laser welding automatic worktable or motion system
The system is used to realize the automatic welding function of laser by moving the laser beam according to the welding track according to the specific requirements. Generally, the workpiece moves. The laser head is fixed, the laser head moves, the workpiece is fixed, or both the laser head and the workpiece move. There are three forms of motion control. The whole system compiles motion control programs through CNC programming to control the movement of the worktable according to the requirements, and the simplified programming system has the advantages of simple operation and rapid support without professional technology or academic foundation. In the worktable system of BOT laser, such as manipulator motion system, two-dimensional and three-dimensional worktables Four axis linkage worktable, gantry welding worktable, cantilever worktable, etc.
4: Tooling fixture
Generally, in the process of laser welding, the laser welding fixture is mainly used to fix the welded workpiece, and enable it to be loaded, unloaded and positioned repeatedly, so as to facilitate the automatic laser welding. Therefore, tooling fixture is one of the indispensable equipment in laser welding production. Especially in batch production, whether the tooling fixture is designed in place will directly affect the production efficiency and yield. BOT laser has a large number of professional supporting designers to design laser welding fixture solutions for customers and provide 3D demonstrations, Let customers understand the whole welding scheme at a glance.
5: Observation system
commonly Laser welding machine The observation system shall be equipped to conduct real-time microscopic observation on the workpiece, which is used to facilitate accurate positioning and inspection of welding effect during welding. Generally, CCD display system or microscope shall be configured.