In what environment is it better to use handheld laser welding?
Publisher: Administrator Date:2021-11-11
  Hand held laser welding machine The operation is simpler and easy to start. The operators can complete the welding without long-time training. User is purchasingLaser welding equipment It is usually customized according to its own product requirements or the needs of laser welding equipment manufacturers and users. So in what environment do you use manual Laser welding machine Or hand-held laser welding machine is better?
Hand held laser welding machine, its welding effect is to carry out welding operation through hand-held laser welding head. It has diversified control angles and conforms to multi shape and multi angle product welding. As long as the power is sufficient and large, it can adapt to the irregular welding of most products.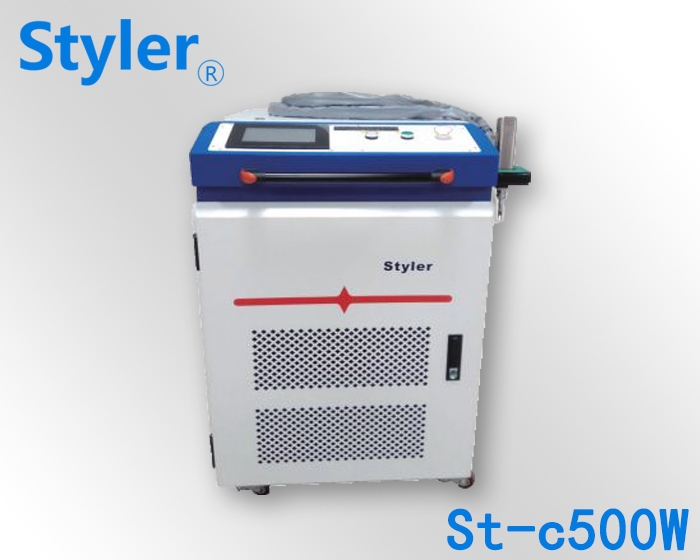 Low maintenance cost:
Manual hand-held laser welding equipment has no detailed welding platform, low consumption of consumables and low cost of equipment deployment and maintenance.
Small scale production:
The production compliance of handheld laser welding machine is certainly much lower than that of fully automatic equipment deployment. However, for production workshops with sporadic processing or non large-scale processing and welding, manual laser welding has the advantage. There is no need to set up and debug the fully automatic laser welding platform and the environmental requirements of floor space. What's more, the welding products of small workshops are diverse, The shape is not firmly solidified, so manual laser welding can meet the needs of this kind of production and has better compliance.
Handheld laser welding machine is a kind of portable equipment, which can be flexibly used in various working environments. It is mainly aimed at the laser welding of exhibition rack, kitchen utensils, chassis, water tank, hardware lighting, door and window frame, kitchen and bathroom, wash basin, sanitary ware, billboard and advertising hardware.