Hand held laser welding machine Because it is hand-held welding, it is easier to get started. Operators can complete welding without long-term training. Do you know the impact of hand-held welding Laser welding machine What are the factors of welding speed?
1. Laser frequency. Laser frequency is an internal factor affecting the speed of handheld laser welding machine, which should be selected according to the suggestions of professionals when selecting models in the early stage.
2. Laser power. Generally speaking, the higher the power of the handheld laser welding machine, the faster the welding speed. However, in practice, users should select a handheld laser welding machine with appropriate power according to their own welding needs.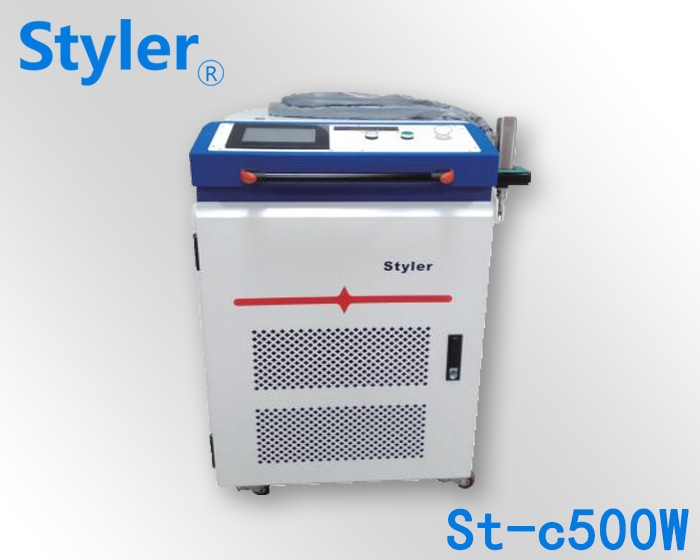 3. Defocus. Before exploring the welding process, it is generally necessary to adjust the defocus. The combination of defocus and laser power affects the welding effect and speed.
4. Laser spot. Generally speaking, the size of the light spot is proportional to the marking speed. The smaller the light spot, the smaller the marking range and the faster the marking completion time.
5. Welding requirements. This is the user's welding requirements for materials, including welding depth, welding density and welding width. According to the general law, other factors remain unchanged. The deeper the welding depth, the greater the welding density and the larger the welding width, the slower the welding speed and the longer the time to complete the welding.
In fact, there are many factors affecting the speed of handheld laser welding machine, so you can also choose according to these aspects when choosing, Dongguan City Chuangde laser Intelligent Technology Co., Ltd. has a unique understanding and innovation in the field of precision resistance welding laser application. Through continuous technical research and development, the welding process has reached the advanced level of international peers, and the high and stable welding quality has reached the international excellent level.