What is the principle of fiber laser welding machine
Publisher: Administrator Date:2021-11-11
Fiber laser welding machine yes Laser welding equipment It is not affected by environment and conditions, and the welding equipment is simple. It can be applied to optical communication devices, it, medical treatment, electronics, batteries and other industries Laser welding machine What is the principle of?
Optical fiber laser welding machine is widely used, and there are many welding methods, such as spot welding, splicing welding, overlap welding, seal welding and so on. Splice welding is one of many welding methods, and its application range is also very wide, such as in automobile, shipbuilding and so on.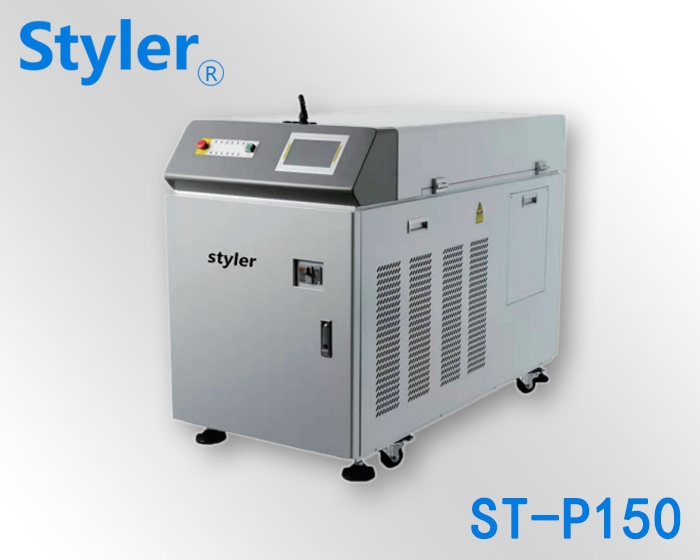 The welding principle of optical fiber laser welding machine in splicing welding is: the high-energy laser beam strikes the edges of two parts to be welded, and the output energy heats and melts the metal. After the action of the laser beam, the molten material cools rapidly and becomes a whole. The advantages of laser splicing welding are fast welding speed, no filler, large penetration, small thermal deformation and automatic welding. Another important feature of laser welding is that the laser beam can be focused to a few millimeters, which retains the good forming ability of the material. The welding seam of laser splicing welding is narrow and flat, which is conducive to subsequent reprocessing.
The application of laser splicing welding in automobile manufacturing industry can reduce the manufacturing cost of automobile, reduce the weight of automobile, reduce the number of peripheral stiffeners, simplify the assembly process, and improve the collision ability and stamping forming ability of automobile. In the future, laser splicing welding will be applied in more fields. Optical fiber laser welding machine meets the needs of splicing welding.